Viziotix is showing in Paris @TechforRetail Porte De Versailles – HALL, Booth V91. We will show our latest barcode scanner SDK for scanning barcodes on items, cases, pallets and shelves. This year we will show how AR can be used to find barcodes (for BOPIS or picking for instance) and an inventory mode to swipe-scan shelves and cases etc.  STOP PRESS! We will also show our new MRZ scanner for capturing the data in the Machine Readable Zone of identity cards and passports. 
Get your entry badge by clicking here or on the image below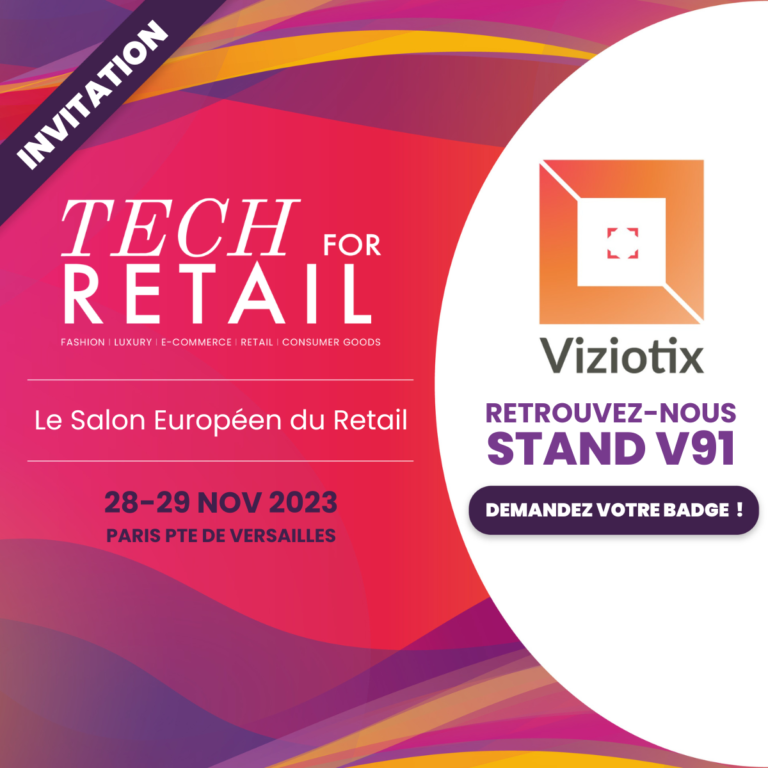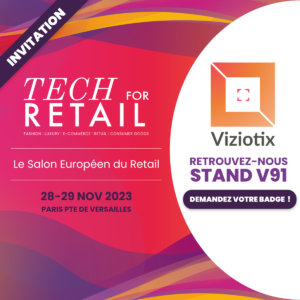 Test the latest in Software Barcode Scanning.
Viziotix will demonstrate some of the latest updates to our Barcode Scanner SDK:
Barcode Search: Scan many barcodes in the same video stream and find the barcode you are looking for.  Pick up in-store, stock searching and size searching can all be helped by equipping scanning applications with the ability to search for particular barcodes and highlight them on screen with AR. This presents huge opportunities for in-store efficiency savings.
Support for Web Apps: Our new Angular SDK supports the integration of our SDK into Web apps and websites. This provides barcode scanning direct into your web apps for enterprise use or consumer scanning applications such as self-scanning.
MRZ Scanning: Need to record or upload ID card or Passport information for identification? Our new MRZ scanner scans the text lines in the Machine Readable Zones of identity documents at high speed. Check out this video:
Paris Tech For Retail @TechforRetail
Tech For Retail is a show dedicated to technological innovations for physical retail and online sales. 
@TechforRetail offers a comprehensive update on the digital tools and technological innovations for retail professions.
The show takes place in the Paris Porte de Versailles expo Hall 4 and is a must for European Retailers and their tech suppliers.
Like this? Share it with others: