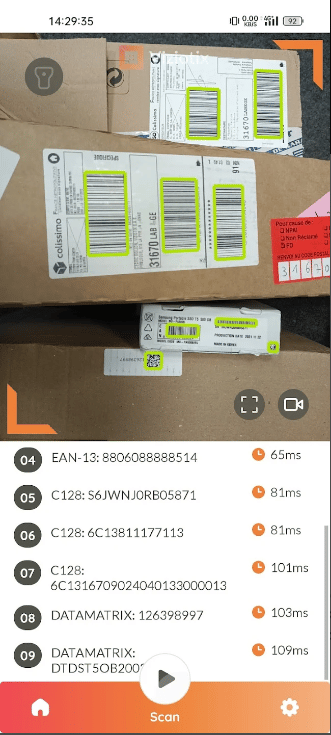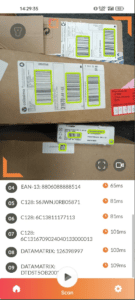 Test the power of the Viziotix barcode scanner SDK with our new demo app on Google Play. The BarcodeScan Demo app is powered by our SDK and provides unlimited barcode scanning and settings adjustments. Test our scanning on your application barcodes with any Android smartphone. The Android barcode scanner app showcases our enterprise-class scanning speed and decoding algorithms for difficult barcodes.
This app is an ideal way to test our SDK on your specific application barcodes before integrating any SDKs or starting any development work. This Android barcode scanner app (as well as our Windows app, which can be downloaded from the Download link on our website) makes it simple to begin your initial evaluations.
The app includes all functions and options, including Maxi-Scan and Nano-Scan. Use "settings" to optimize the app for your use case. You can scan an unlimited number of barcodes and see the decoding times on the screen. You can also scan a single barcode or many barcodes in an image (to show the Maxi-Scan feature). Use the framing options to scan the whole image area, a limited area, or just the barcode that touches the frame in center decoding mode.
Download the Viziotix Android barcode scanner demo app from Google Play today and start scanning your application barcodes with any Android smartphone!


Like this? Share it with others: