When it comes to barcode scanning speed, one question we're often asked is whether the Viziotix Barcode Scanner SDK is the fastest. The answer is yes, but… the measured speed of a barcode scanner SDK's scan and decode depends on a variety of factors, including the hardware used, image resolution, barcode complexity, and overall optimization of the SDK. Additionally, the speed can vary depending on the specific requirements and use case of the application. Therefore, it's important to test and evaluate multiple SDKs to determine the best fit for your needs. To help make this process easier, we offer a downloadable trial SDK and demo apps that you can test for yourself.
At Viziotix, we prioritize decode speed in our barcode scanner SDK because it's crucial for improving the efficiency of enterprise processes. Faster scanning speeds can result in faster overall process speeds and a better user experience, particularly for applications such as inventory checking or "scan and go" mobile apps. However, scanning speed isn't the only consideration, as high barcode location speeds and high scan success rates are equally important. Failures to scan or manual data entry can also slow down processes and decrease efficiency.
Fast on single and multiple barcodes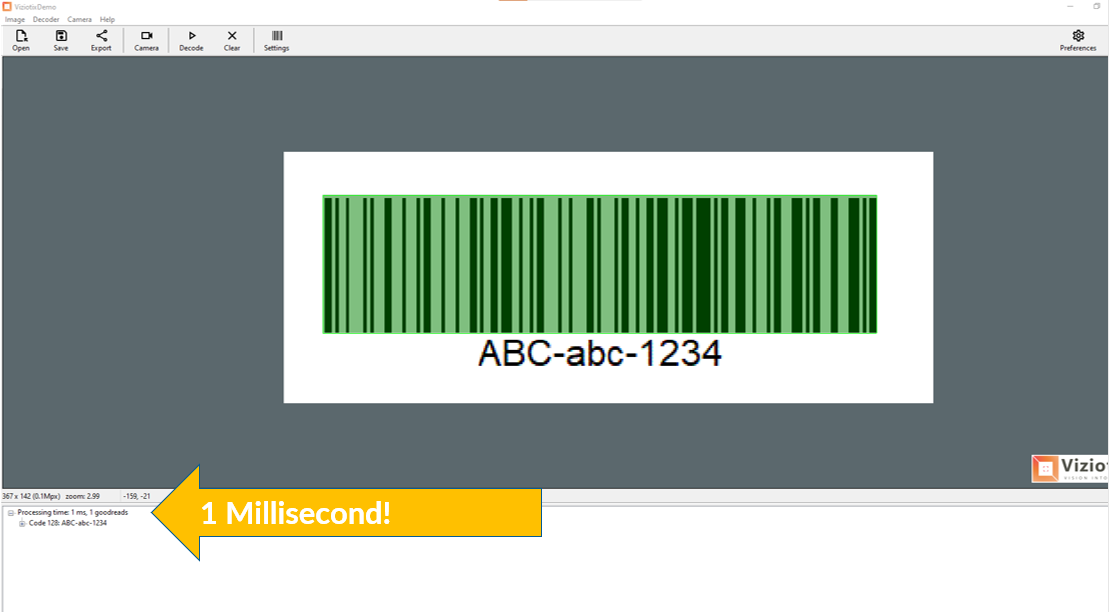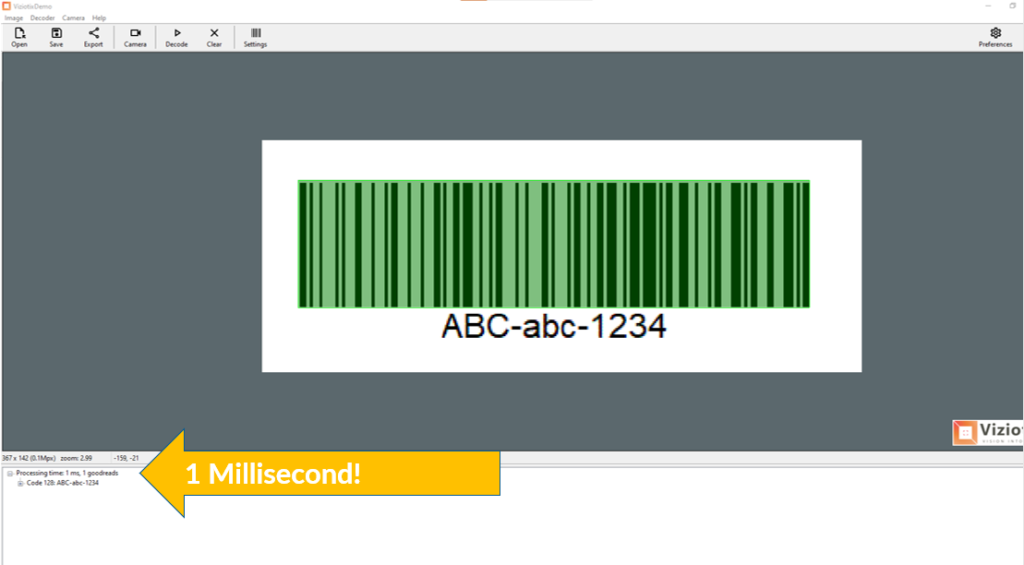 We focus on developing algorithms that are optimized for both single barcode scanning and multiple barcode scanning, with the latter enabled by our Maxi-Scan technology. While we can't provide exact specifications on scan speeds due to the many factors that can affect performance, we aim to design our algorithms to be as fast as possible for every type of image. In testing, we've achieved decode times as fast as 1 millisecond for a single barcode. However, as image size or the number of codes in an image increases, decoding time may also be impacted. Additionally, decoding times may be affected by specific image settings required to decode difficult images, such as low contrast or out-of-spec barcodes.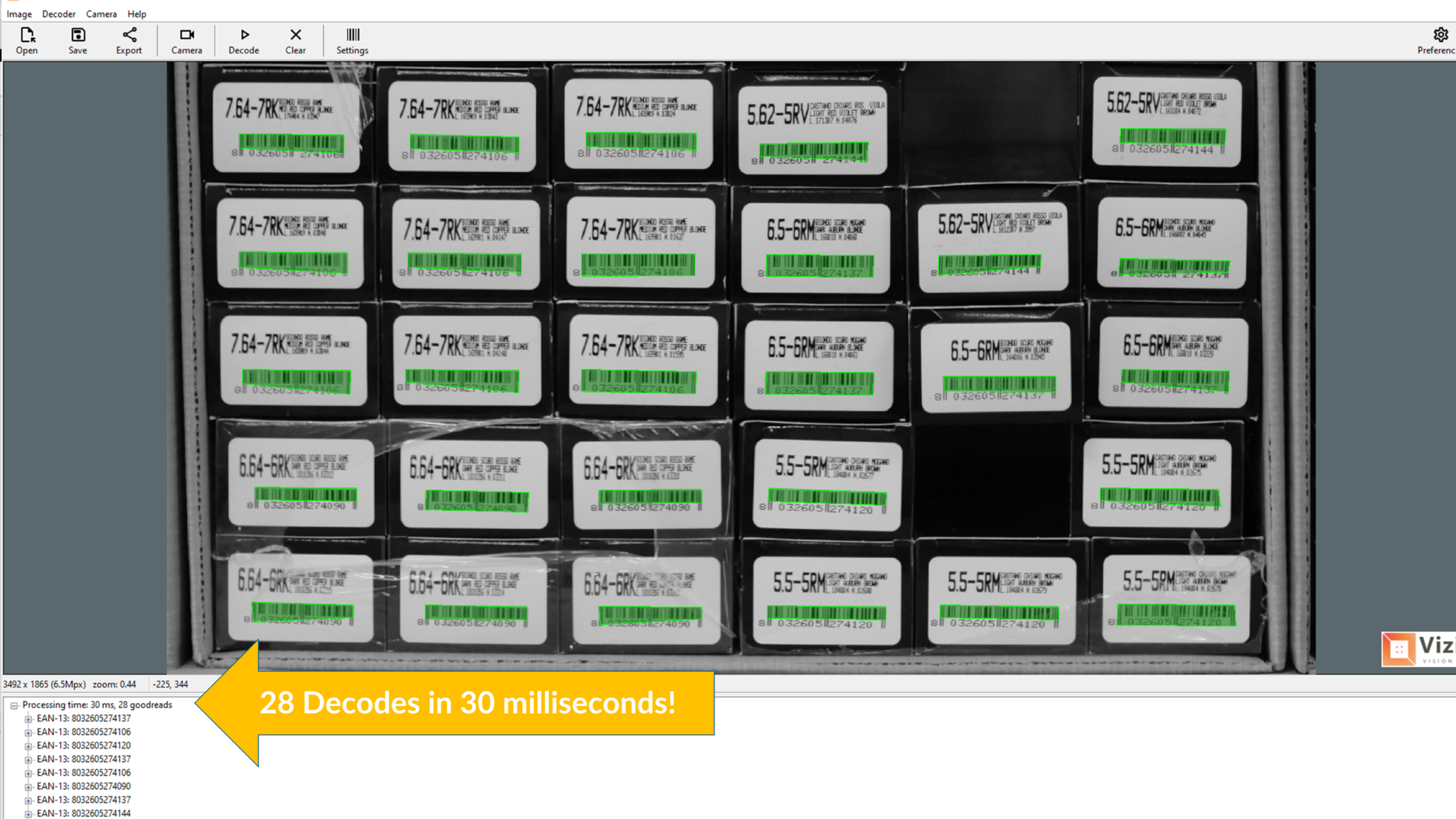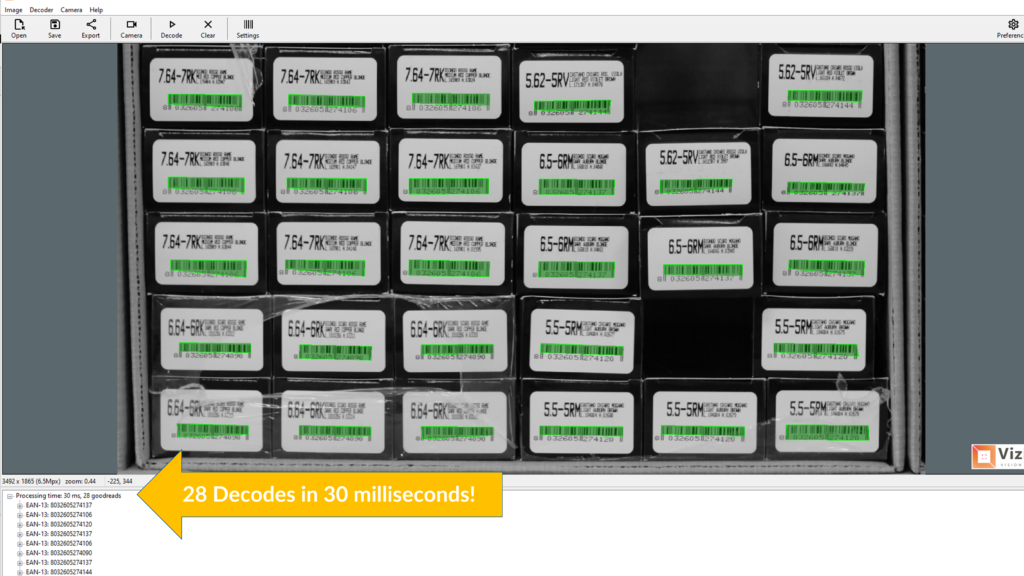 In conclusion, while barcode scanning speed is an important consideration for many applications, it's not the only factor to consider when choosing a barcode scanner SDK. By prioritizing both speed and success rates (while never compromising on accuracy), Viziotix aims to provide a barcode scanner SDK that delivers fast, reliable performance in a wide range of use cases. To see our SDK in action, play the video above and try our mobile demo app, which is based on the same SDK, and available for download from app stores. You can also trial the SDK and our workstation application by going to Free-Trial.
Like this? Share it with others: