Some retail stores are freeing up their staff and letting robots do the hard work of retail shelf management. Barcode scanning SDKs, cameras, and Linux platforms make it possible. Retail inventory robots can check inventory levels, ensure planogram compliance, verify pricing, and alert staff to problems like out-of-stocks. This data and error reports are collected in real time and sent to the store's management and associates for action. This should lead to better experiences for shoppers and in-store pickers, as well as overall increased revenue and lower costs for the store. There are two critical problems that retail inventory robots can solve. The first is that out-of-stocks result in significant lost revenue. The second is that inventory errors take time to correct, and each problem therefore costs the store time and money.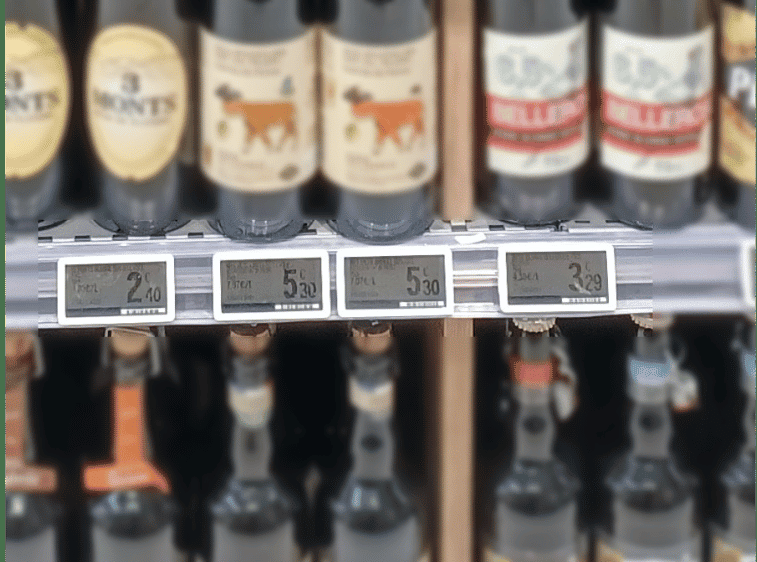 Scanning retail shelf-edge barcodes (paper or electronic ESLs) is demanding and needs a powerful barcode scanner SDK. The barcodes are often small and have a low height. In order to capture all the vertical shelves as they move, the robots need to be at some distance, and the scanner therefore needs to be exceptional at finding and decoding these small barcodes in large image files. The Viziotix Nano-Scan feature allows decoding of EAN, UPC, Code 128, ITF and MSI barcodes using sub-pixel resolution to reliably capture these codes.
Read more in this Retail Brew article.